Real wealth is not necessarily the worth of money you have or the things your money can buy. It is actually something that most of us can have and experience and why you should want to earn it more.
Wealth is often called a 'state of mind' as in it depends on a person as to what he/she thinks is enough wealth. Some richer folks may feel broke all the time at the same time someone with a lower income may think of themselves as wealthy. It ultimately boils down to what you think of your own needs, your assets, and your money. However there is something called TRUE WEALTH that is vital to make a person wealthy; and it is not so much to do with money as it is to do with your own state of mind. Here's what true wealth is all about:
 
Not the house but the people making it a home:
We often envy people with a large home and may feel "if only my home loan could have been stretched just a little bit…" but the fact is you never know the kind of people who stay in that large house. They may have no communication, since all are busy in their own private rooms and have their own things to do. On the other hand a comfortable smaller house may not have rooms for all the family members, but the family may be happy and bonded well. It is not the brick and mortar that makes the house a home; it is the people who live in it. House is a basic need, agreed, but that need shouldn't be satisfied by only a BIG house. If you have your family bonded, it is your wealth, not the value of the house. Of course it is an asset, but it is not bigger than your happiness.
Not the new car, but the long drives you share in it:
If you feel owning a car is a sign of being wealthy, then again you are mistaken. Car is an asset and a means to an end, of maybe commuting comfortably, being able to go on drives with your loved ones and is good to have one. But again it is the utility it provides, which is the real worth of the car. To have people come with you on long drives, to have loved ones smile when they are in the car and the memories, is what is priceless; since a car on its own is a depreciating asset which will just go down in value each passing day. So never make the mistake of judging how wealthy you are by looking the price of the car.
Not the branded clothes, but the healthy body that can wear them:
So often we are crazed by the brands. So many of us are brand conscious and like to flaunt them. So much so that when we can't afford the real ones, we buy first copies or duplicates of them even if it means lower quality compared to some non-branded good quality clothes. We like to put a fad and live that way. But the fact is that it is not the brands that decide how wealthy you are; it is the healthy body that allows you to fit into those clothes is the real asset. Being healthy, taking care of your body and eating habits should be your priority. Take care of yourself; yes health is indeed wealth.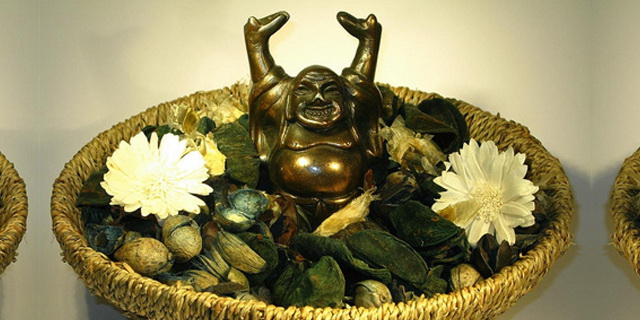 Not the long hard parties, but the company of that one special person even when you are alone:
If you feel that being able to go to late night parties and being able to afford those entry fees of night clubs is what defines your true wealth; then just pause and ponder a bit. Once you are out of the party scene and all your party 'friends' have moved on; is there anyone who is still by your side? Of course you wouldn't be partying all the time, your whole life. If you have that special someone with you always, on whom you can bank on; always; that person is your true wealth. He/She could be anyone someone from your family, a friend, a companion or someone you love, anyone.
Not the great reputation you have in the society due to your income, but the blessing of your parents even when you are low:
We often spend most of our lives in our office cubicles to please our bosses, for whom you are an employee and a means to an end. Yes, there are places that really take care of employees and are great to work, but how much work is too much. If you are a workaholic and working thinking that every next promotion should be yours, well it is good to have ambition, but in that ambition what are you forgoing is what matters. Being able to please others with your designation is good, but not a great way to live. Your own life is slipping through between cubicles, airport check-ins, and presentations. Before you know it your kids have grown up, your wife may have stopped her life for you, and your parents are too old to appreciate your money since they only need to be able to see your face. They will be gone before we even realize it. Having parents to bless you is the biggest asset anyone can have.
Not those latest movies you are able to see in a multiplex, but the healthy mind and senses that allow you to enjoy it:
Being of a stable mind and body is a biggest asset and a huge chunk of wealth anyone can have in today's rat-raced world. If you feel catching all the latest movies in a multiplex on a weekend is what defines the riches of your life, you are wrong. The healthy mind and awareness in your senses is what is your true wealth. Appreciate these basic gifts you have, for there are many who cannot see, or hear or speak and yet they know how to smile better than most of us mortals who crib at things at a drop of a hat.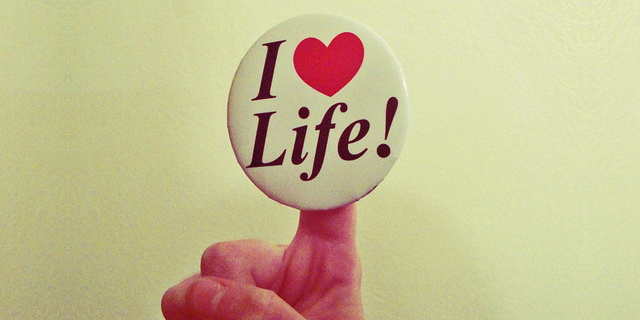 Not the latest expensive smartphone, but actually having people to call and talk at the other end:
Being able to buy the latest gizmos and gadgets is good. That new smartphone didn't even launch yet and you managed to get hold of it? Great! But do you have people who actually are ready to pick up your call and talk for even 15 mins? Or will they call you back to talk just like that? Whatsapp, Facebook and all the messaging and social media apps have killed the human contact even while it provides constant communication. I mean things like birthday wishes are posted on social media walls like if that really matters. If you still in today's world have actual friends and real people to talk to and listen their voice; then my friend you are indeed wealthy
Not the branded watch on your wrist, but having control over your own time:
Being able to afford an expensive wrist watch is great, but well it tells the same time as any other watch in the would. But having said that, it's a status symbol that probably matters and well yes probably it does to an extent; but in all that are you truly in charge of your own time? Or someone else expects you to follow their schedules. Let alone in charge of your own time, do you even have time for your own self? If yes, then you are probably among the wealthiest people around. Being able to control your own time and actually have time for your own self if priceless.
Not those great exotic vacations, but the memory any holiday builds:
Going on exotic vacations and putting it up on social media to boast about it is good and you may feel you are wealthy since you could afford that. But remember, your holidays will come and go, and even if the holiday was a quiet day lazing around a pool with your loved ones or at least people that matter will have priceless memories and that is what you will have in your older days. Those moments and memories are priceless; cherish them since they are your true wealth.
This is a finance and money website, but even MasterCard agrees that there are some things money can't buy… and that is exactly the point. One must earn money and grow it too, but at what cost is what matters. Always remember to find time for your own self, family, friends and loved ones. Life slips by too fast to be able to get a hold of it, and so it is vital to maintain a balance between monetary wealth and true wealth. Cheers!!!