Personal loans can be the most convenient and the quickest option for availing for a necessitated cash infusion that can be used for funding for any unforeseen, much-needed personal emergencies, requirements, or aspirations. These may include emergency medical expenses, funding educations, home renovations, funding a business venture, and even giving wings to your dream wedding or your ideal holiday destination. However, getting approval on a personal loan from any bank or any other lending institution does involve several crucial steps that finally impact the approval status of your loan.
Personal loans are generally not secured by any collateral, unlike a car loan or a mortgage, which is the primary reason why lenders follow stringent eligibility criteria before approving the loan applications. They look into your age, credit score, occupation, income slip from the past few months, existing EMIs, and repayment history while evaluating a personal loan application.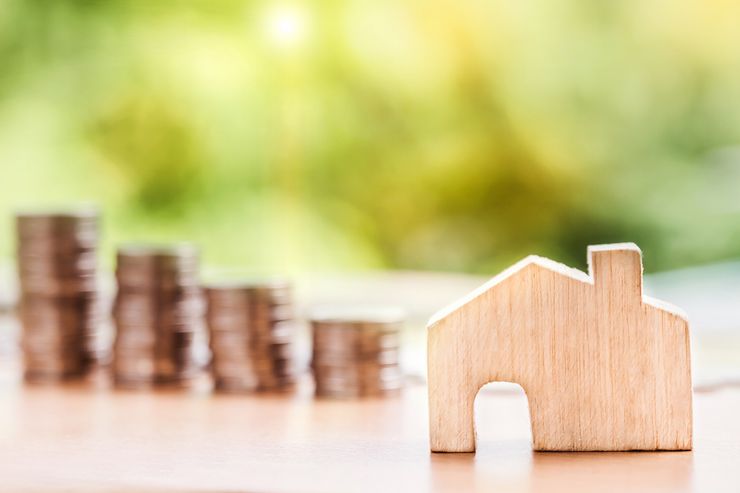 Know the factors that impact the personal loan approval process for your home renovation now!
There are diverse factors that are taken into consideration by banks while scrutinizing the applications for a personal loan from the borrowers. The factorial conditions for loaning money are different for different walks of profession- such as self-employed individuals, business owners, and salaried employees. Today's listicle elucidates on the various five factors that impact the personal loan approval process for salaried professionals.
Banks and other lending institutions look into factors such as your current source of income and your monthly expenses. The lender will also look at the debt amount you have (if any), which includes any existing home loan, car loan, monthly bills, or others, before approving you another loan. They will also check the debt to income ratio, which is your total monthly debt payments divided by gross monthly income. The total debt existing should be, ideally, less than 50% of the total income
Occupation is another factor that plays a vital role in impacting your loan application. There are certain occupations that a bank may prefer, such as government employees and PSU employees. Also, banks or other lending institutions may prefer people who are working with blue-chip companies, and other stable professionals such as chartered accountants, doctors, engineers, lawyers, and so on. Usually, applicants who are self-employed or work in a private company get the lowest priority. If an individual work in an organization that has a poor record of paying salaries to the employees, then the personal loan application is considered weak. Similarly, an applicant recognized for switching jobs too frequently also creates a negative impact. However, banks review all the applications equally, irrespective of if it is from a government or a private sector employee
This is the first thing that a lender takes into account while evaluating a persona loan application for a salaried professional. A good credit score, such as 700 and above, can help you get a loan at a cheaper interest rate as well. The credit score also reflects the financial history and the ability to repay the loan amount. This score is compiled from the information gathered regarding various types of loans that you are either currently paying off or had successfully paid off in the past. The debt amount that you have accrued, the track record for paying off such loans, the frequency of repaying the credit card debts, number of EMIs were missed (if any)– all of these factors impact the credit score
Loan or Debt Repayment History
Lenders scrutinize the credit as well as the loan repayment history of the salaried professional. Any unpaid debts continuing to linger for up to 7 years can impact both your credit score along with your loan eligibility. In case you have a poor loan repayment history or existing unpaid debts then many banks may dither to approve your personal loan application
A paramount factor that lenders take into account is the personal loan amount that the salaried professional has applied for from their institution. A higher loan amount will involve more scrutiny from the lending institution. It may also ask for collateral to hedge its risk as well. However, a smaller loan application may be approved faster based on your current relationship with the lender. Lending institutions will also consider your intact financial history, repayment capability, and other requisites, before accepting your loan amount
Personal loan eligibility is evaluated on several critical factors. You need to be mindful of all the factors mentioned above ameliorates your chances of getting your loan application approved, and also get the availed personal loan at a lower interest rate. Lenders also deem the length and nature of the relationship that the individual has had with their institution. If you have maintained an amicable rapport with your bank and maintained a robust bank balance, the chances of your personal loan getting approved become higher. Once you secure your loan, ensure to repay the monthly installments on time, so the next time that you avail for a loan, it gets approved promptly.