The rapidly growing banking sector is a consumer-friendly sector that provides a lot of facilities to the consumers, like loans, credit cards, debit cards, online banking, etc. Although the commercial banks & lenders run with an objective to earn a profit through the interest, the facilities provided by them are beneficial for the consumers as well.
There are various types of loans that are provided by banks or other NBFCs like a personal loan, car loans, home loans, education loans, etc. Amongst them, personal loans are the most demanded loan facility owing to its high feasibility for borrowers. A personal loan is an unsecured loan, which means there is no requirement of collateral. You may avail a personal loan easily if you have the required documentation and you successfully adhere to the eligibility criteria.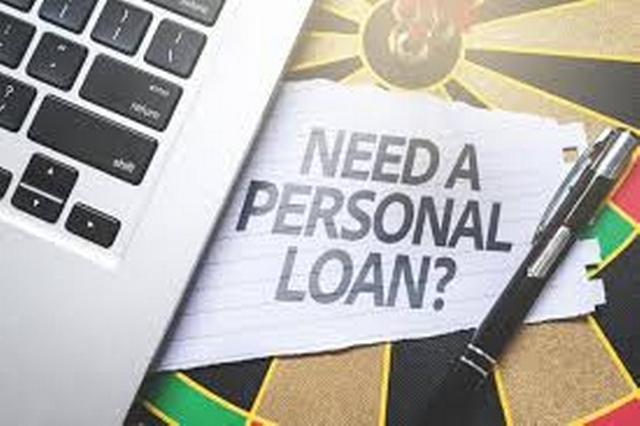 Sources of Personal Loan
Personal loans can be availed from different sources like commercial banks, local credit unions, and other local financial institutions.
NBFCs/ Banks The most common source of availing a personal loan is through NBFCs and commercial banks. The NBFCs generally provide more benefits to the customers as compared to the banks.
Credit Unions Credit Unions can be considered as the second most popular option when it comes to borrowing a personal loan. As a not-for-profit organization, it offers comparatively lower rates than national banks. All you will need is a specific amount of income to qualify for the loan.
How Does Personal Loan Function?
A personal loan comes with eligibility criteria. The applicant of the loan is supposed to qualify the criteria to get the loan approved. The eligibility criteria vary from one financial institution to the other. A few banks require tedious documentation but in general, minimal formalities are involved in the sanctioning process.
How to apply for a personal loan?
There are mainly two ways of applying for a personal loan – submitting applications in banks and NBFCs and online application offered by the same. Your loan application must include important points such as the reason for which you are applying, your personal and contact details.
How is the loan processed?
If the submitted application is approved, the loan is processed by the lending institution within 10-15 working days. The time of processing may vary from lender to lender. If the requirement is extremely urgent, it would be ideal to go for NBFCs as they can approve and sanction the loan within 24 hours if everything is correct.
Is It Beneficial To Take Personal Loan From Financial Institutions?
Personal loans have a higher interest rate than other types of loans. However, it is always more suitable to borrow from a reputed lending institution than from any other unknown source. Availing a loan from a reliable lending company brings several perks in the form of security, hassle-free services, etc. Below are some of the key benefits of availing a personal loan.
No collateral / mortgage required Lenders do not demand any collateral from the consumer against the personal loan that they would provide. The lenders provide personal loans primarily on the basis of consumer's credit history and repayment ability.
Minimal documentation required and no restriction in usage Unlike other loans, the borrower does not need to produce a whole lot of documents to get the loan approved. The procedure of acquiring a personal loan is straight and simple. The best part is that the sanctioned loan amount can be used for any purpose.
Who is Eligible for a Personal Loan?
Although the banks provide personal loans through an easy and hassle-free procedure, there is an eligibility criterion for availing a personal loan. The eligibility criteria usually vary from lender to lender. However, the general facts that one should know before applying for a personal loan include the following:
Age limit Not every bank account holder is eligible for a personal loan as Banks or NBFCs take into consideration, the age of the borrower while approving a personal loan. The age limit for a salaried individual is 21 years – 58 years, whereas that of a self-employed person is 25 years – 65 years.
Monthly income of the borrower The monthly income of an individual must be sufficient enough which would allow him to easily pay the EMIs in the future. The monthly income of the borrower must be at least Rs. 25,000. This limit may vary from lender to lender.
Credit Score The most important thing is having a good credit score. A credit score is a 3-digit number ranging from 300 to 900, in which a score closer to 900 is considered healthy. Usually, Banks or NBFCs offer personal loans to borrowers with a credit score of 750 or above. As obvious, maintaining a clean repayment record helps in the improvement of the credit score. The rating is reviewed by the bank before a personal loan is approved.
Personal loans are easily available in the market, but one must choose the source carefully so as to enjoy maximum benefits out of it.