As parents, you want your child to scale the highest latitudes of success. Which is why you explore your capacity on every vertex and continually save portions of your income for future use.
Given the fact that the higher education expenses continue to increase because of rising inflation, the chances are that your savings alone may prove inadequate when the actual time comes.
Further, in case you decide to send your child abroad to pursue an educational degree, these costs could escalate quick.
To fulfill those expenses, hence, you need to think of ways to maximise your savings and use them to create wealth. To help, here are three of the best investment plans in India that can help you secure your child's future.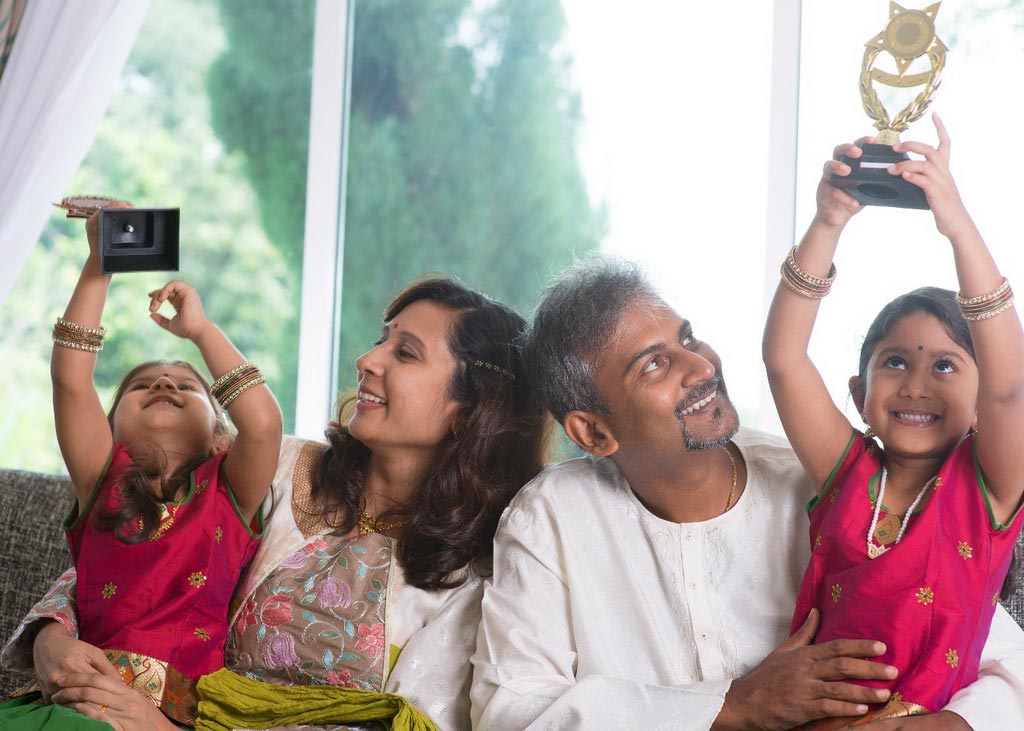 (Image source: Shutterstock)
1. Max Life Future Genius Education Plan
The Future Genius Education Plan from Max Life Insurance is a non-linked participating life insurance plan. This plan helps young parents start early on their journey of saving for their child's education while protecting their investments with a comprehensive life cover throughout the policy tenure. Also, the plan is ranked among the most popular tax-saving investments in India.
Features
The death benefit, which is payable immediately after the demise of the life insured
Maturity benefit, which is payable after the completion of the policy term
Paid Up Additions (PUA) Withdrawal Option
Discounting and Deferment Options
Moneyback option, which can be availed for up to four times, totaling up to 25% of the Sum Assured
A grace period of up to 30 days in case you miss out on paying a premium installment
Policy revival available for up to 2 years from the due date of the first unpaid premium
Free look period of up to 30 days
Nomination facility available as per Section 39 of the Insurance Act 1938
Assignment facility applicable as per the provisions of Section 38 of the Insurance Act 1938
Benefits
Flexibility to choose premium payment term and policy tenure (between 13 to 21 years) depending on your child's higher education needs.
Bonus options available for company bonus payouts, which are cash, premium offset, and paid-up additions
Multiple premium payment options, such as internet banking, cash, credit card, cheque and electronic clearing service (ECS)
Tax benefits as applicable under Section 80C and Section 10(10D) of the Income Tax Act 1961
Additional protection of investment through accidental death & dismemberment rider, term plus rider and waiver of premium rider
Partial withdrawals available after the completion of the lock-in period
Payment Options
Max Life Future Genius Education Plan offers the following premium payment options:
Yearly
Half – Yearly
Quarterly
Monthly
2. HDFC SL Young Star Super Premium
Essentially a unit-linked insurance plan, the Young Star Super Premium plan from HDFC helps you accumulate your savings for crucial education goals of your child. The plan also offers life cover benefits to the nominee of the policyholder.
Features
Two plan variants, namely Life Option with only Death Benefit and Life and Death Benefit with Critical Illness Benefit
Four different fund options, viz income fund, balanced fund, opportunities fund, and blue-chip fund
Flexibility to choose the payable premium amount and policy tenure from 10, 15 and 20 years
A grace period of up to 30 days
Policy revival available for up to 2 years from the due date of the first unpaid premium
Free look period of up to 30 days
 Benefits
Easy customisation of the plan to suit your needs
Seamless fund allocation and management options
Tax benefits as applicable under Section 80C and 10(10D) of the Income Tax Act 1961
Multiple premium payment options, such as internet banking, cash, credit card, cheque and auto debit facility
Maturity and death benefits
Critical illness rider available
3. Aegon Life Rising Star Insurance Plan
The Rising Star Insurance policy from Aegon Life helps parents provide for their children with better education opportunities while protecting them from any eventuality.
Features
Both the policy term and a premium payment term of 25 years
Multiple options of premium payment viz, yearly, half-yearly and monthly
A grace period of up to 30 days
Free look period of up to 30 days
Benefits
Financial security for your child until he or she turns 25 years old
The systematic contribution of money to create wealth for your child's future financial requirements
Multiple fund options available
Partial Withdrawals possible once the lock-in period of five years completes
Tax benefits based as applicable under the Section 80C and Section 10(10D) 
How to Choose the Best Investment Plan?
Before purchasing a child plan, it is advisable that you compare the features and benefits of each plan and make an informed decision by your findings. Also, you should factor-in metrics such as expense ratio, persistency ratio, and claims paid a percentage.
Claims Paid Percentage
Simply put, the claims paid percentage is the total number of claims settled by the insurer in a given financial year against the total number of claim received. Thus, if an insurer receives 1000 claims in a year and settles 970 of them, the CSR for the insurer will be 97%. Currently, Max Life Insurance has the highest CSR 98.26% (higher than LIC).
Total Expense Ratio
The ratio is a measure of the total amount of costs, which are associated with the management and operation of an investment plan, such as a ULIP. Essentially, these costs are a culmination of the management fees and additional expenses, including premium allocation charges, auditor fees, legal fees, and other operational expenses. The total cost of the fund is then divided by the total amount of assets under that fund to get a percentage amount, which is the expense ratio of that plan.
Persistency Ratio
The persistency ratio of an insurer is an important metric that signifies the customers' willing to renew their policies after the completion of each year. The parameter considers both the number of policies and the premium collected under them. Thereby, it is a measure of how loyal the customers are to an insurer and how much confidence they have in the investment products being offered.
Fuel Your Child's Dreams with Savings
With education fees continually increasing, it becomes imperative that you plan to fuel your child's dreams and give them the professional education they deserve.
When investing in a child plan, you need to consider three crucial things – safety, tax liability, and the value of returns. Of course, security of your investment is paramount, while the remaining two points can follow. Thereby, you need to start investing early and regularly to accumulate a decent corpus for your child.