So often we go shopping and don't find the thing we are looking for. Still, we end up spending more! Yes, we do. Here's why this happens to almost all of us.
Shopping in any form, be it out of necessity or just in the name of therapy, is often loved by people of all genders and ages; yes all genders – It's a Myth that ONLY Women love to shop. Men are equally guilty. Anyway, so coming back to Shopping, for a kid that toy on the shelf is attractive and he/she wants to get their hands on it, the ladies love a lot that is out there so their choices are boundless, the men; they may hover over the gadgets counter or check cool shoes, or a pair of jeans, some funky t-shirts or just buy some wallets or belt or just edibles. If you have been transformed into being a family man/woman then you are out and about with a list of essentials for the kitchen and home and then in between you look for some cool stuff that pleases you for yourself. Whatever your need or want maybe, shopping has always been something of an experience that most cherish and can spend hours and hours of their lives dedicated to it.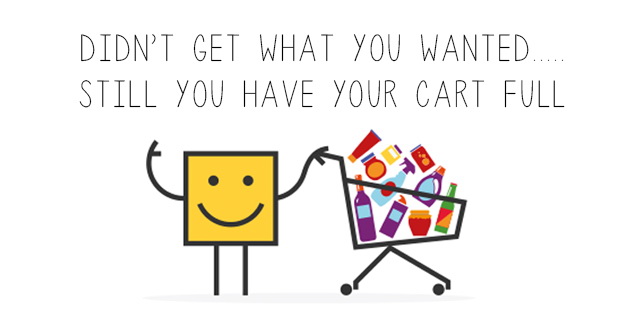 However, as a wise man once said "With Great Shopping, come Great Bills…" Who that wise man is? Ahem… ahem…. I am not sure, but the quote rings true. It is especially true, when you go for shopping and Do Not find what you are looking for. Yes, you spend when you have to shop for things you want and need, but you will end up spending even more when you don't find the thing you are actually shopping for. Yes it is true and most of us have faced that, me included (at times, though am not a big shopper). So why does this happen, while logically we should be spending less when we don't find what we are looking for. I guess logic and shopping do not necessarily go together. ;) But this is a fact and here is why.
Scenario 1: You and your wife are out shopping for a perfect fitting pair of jeans for her. The important thing is perfect fitting jeans for HER, there's a difference in definition of perfect fit for you and your wife, and you know what I mean! Anyway, so you both start choosing and she finally (after a couple of hours) finds that perfect shade and brand she always wears, she even finds the right 'size', she tries them on, and OOPS, they don't fit well, well NOT PERFECTLY. So the exercise is repeated but to no avail. "They just don't make those perfect jeans anymore", you sigh, and there's your wife with a disappointed look. She may already be feeling that she may have put on some weight and hence couldn't fit into them. You surely don't want that.
So you talk to her, cheer her up and then you say, "Honey jeans didn't fit you because there may have been some difference in the fitting of it" and to prove it you get a great looking top that she tries, it fits PERFECTLY. She is happy, her confidence is back. It is great for both of you. But the Top was never planned. Right? And the Jeans, well that is still pending so you still have to buy that. This is how you spend more when you do not find the right thing. It is not wrong, but it is added expense.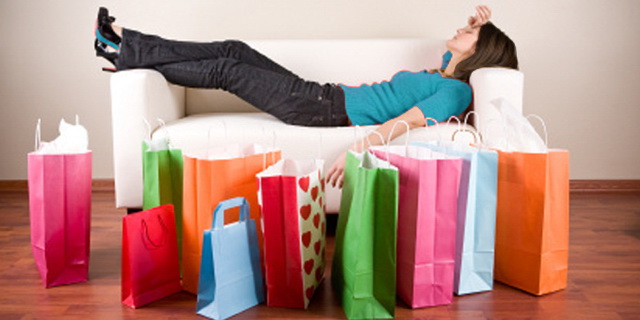 Scenario 2: You are out with your family and have promised your child that toy he/she always wanted. You reach the store and you are told, "….sorry sir, the last piece just went yesterday… next lot will be available after a week or two…" Now you turn around and see the Big Disappointment on your kid's face. Then you talk them out in your own ways, and then if still not convinced, you would say, hey lets pick up this or that, or lets go out and have pizza or anything that will put them back in the mood and ready to wait out the week when the toy hits the stores back. Now, again, this is not wrong to cheer up the kid, but it is an added expense where you either buy some alternate toy or stuff till the time the actual toy comes up for sale or spend on food or something.
This can happen to anyone, you, your wife, your kids, anyone of us. While we all do not emotionally react the same way to it, we often times pick up something else when we don't find the thing we are looking for while still the thing we wanted is pending on the list. So that expense is still to be borne in the near future. This is why we almost always end up spending more when we actually do not even find the thing we wanted in the first place.
The reasons are well, mainly psychological, being that to get over the disappointment of not finding or not being able to get the thing we needed, we try and console our self with something else to fill in the void till the time the actual purchase is made. It is mainly not a serious issue and one can easily just wait till the thing you want is in the stores, but then its Shopping we are talking about right! What's the point of it being called Shopping, if we do not Shop anything at all, and so we pick up stuff that wasn't on our minds and to overcome the disappointment of not having the thing we needed and this is where simple Shopping becomes Retail Therapy for us. Also there are a lot of silent sales tactics being played on us, by the stores and that too results in buying what we never wanted. Whatever the case maybe, we still Love to Shop…!!!