It is the start of 2014 and we all have many things to do, resolutions to make. Among those many things, there are some 'Money' things to be done in 2014 as well. Read on.
It's New Year!!! We are all positive and full of hope that the good things of 2013 carry on and the bad things exist no more. Our lives become more comfortable than they were. We make resolutions, we want to be fitter, richer, give up on vices, start a hobby, and get some more time off to enjoy lives. We hope that this year we stick to resolutions we broke last year. We look forward to the list of holidays in 2014 and find the long weekends and plan our new vacations. Among all this it is great to include a place for your finances too. It may not be a resolution, but it needs to be on your agenda or To-Do List of 2014. Among the many things to do in 2014, 'Money' things too need to be done.
For 2014, start with small things and take tiny steps towards your financial life. Make some adjustments, follow some simple things to strengthen your finances and lay a strong foundation for financial security. Here are 9 'Money' things you should do in 2014: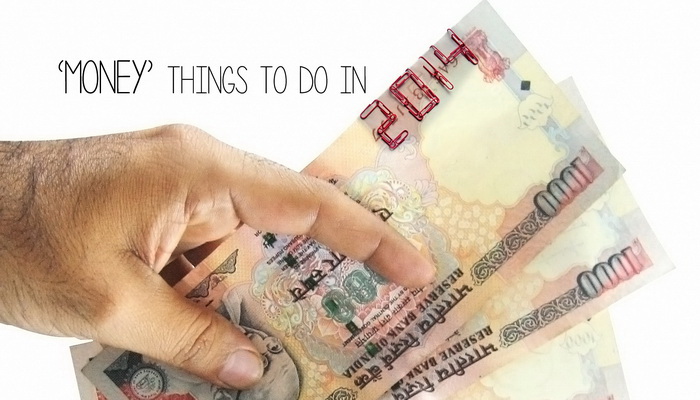 1. Insure yourself:
If you have already it is great but if you have not then buy that Term Plan today to secure your life with a good sum assured. If you have dependants, it is absolutely vital to protect them financially in your absence. We never know what can happen, and hence it always a good idea to have a term life insurance plan in place.
2. Insure your medical expenses:
Buy a mediclaim. Buy it now. Hospitalization expenses eat up a lot of your hard earned money and hence it is always advisable to have a decent amount of mediclaim in place. Health insurance is available at affordable rates. Like Life Insurance, for Health Insurance too, make sure to check the claim settlement ratio of the company and do not merely fall for lower or cheaper insurance premiums.
3. Start an SIP:
If you haven't already start it today in a good mutual fund that has a proven track record over the years. Check the fund performance in times when markets were low. If you already have an SIP, it is still a good idea to add to it and start another one. Remember SIP or any equity investment for that matter should be for a long term, at least 7-10 years to get really great returns.
4. Don't wait till Diwali to buy Gold:
If you thought of investing in Gold, then do it this year, but avoid during festival times and especially Diwali. During these times, the Gold rates are higher than usual, due to increase in demand. Also, if you want to invest in Gold, go for coins, bars, eGold, ETF etc but NOT Jewellery.
5. Contribute to your PPF account:
This is one of the best products available out there for a common man, to save tax as well as build a corpus for life. There are lock in periods but the compounding returns and the tax advantage that Public Provident Fund offers you is unmatched. It is a great way to start contributing towards your pension plan. In my opinion, PPF is a must have investment option for every type of investor.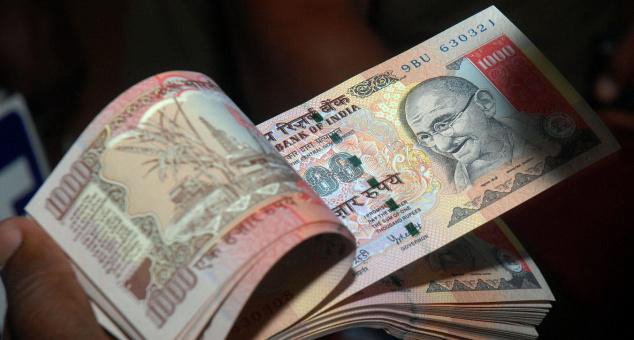 6. Use the power of Recurring Deposits:
We spoke about vacations and adding comforts to our lives this year. Well, these are short term goals and for such short term goals, there is nothing better than a Recurring Deposit account or RD. You can contribute to it every month and it will give you interest equivalent to the prevailing Fixed Deposit rates. At the end of the term you will have funds to meet your vacation expenses or any other short term financial requirement you may have.
7. Save a bit more:
Try to save a bit more than you did the last year. Don't become a miser but just try and cut down some of the expenses that you can. Options like car pooling, taking public transport, going for a movie on a weekday etc can save some costs.
8. Plan your taxes right away:
Don't wait till the year end to save your taxes. Do it at the start and do it the right way to not just save tax but also earn returns. From the above list if you opt for Life Insurance, Mediclaim, PPF; then you are already having tax-saving investments in your portfolio. If still there is some scope for adding tax saving investment, then you can look at ELSS schemes by Mutual Funds and start an SIP from the beginning of the year itself.
9. Spend a bit on yourself:
After all the above exercise and money saving and investing, what's the point if that money is not used to have some fun. Always keep something aside for leisure over and above your savings and investments. But, But, But, make sure that you save first, and spend later. Firstly allot money every month for investments and savings and the leftover for your personal consumption. If you manage to cut down costs well, you will end up saving more money and this you can always spend on yourself. Remember that RD you opened was to meet your short term goals in any case so do not go over board and over-indulge from the additional savings you have.
So then, take small steps, allot money to each type of investment, and start build your financial future. It's a New Year, make a new start. Manage your money better and make sound investment decisions. New Year Resolutions are great but also give a thought to these 'Money' Things to do in 2014. Happy New Year!