Making money from nothing at all is possible as there are genuine ways to earn money online in India and offline too, and it can be a legitimate income source for you. Read on to get started.
We all want to make money doing nothing, or almost doing nothing, and the kind of world we live in today; it is a need more than a want to be able to have a second income. Inflation, lack of new jobs, unstable jobs and so on has led to a second income being an absolute necessity. The good news is that there are legitimate and simple ways to make money from nothing, and by nothing I mean minimum investment and money requirement. There are ways to earn money online in India just like in the rest of the world, and there some great ways to do it offline too.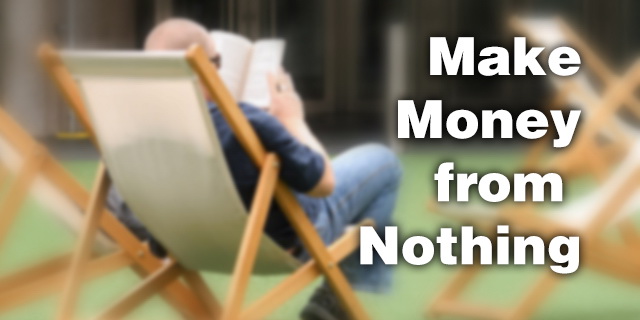 Disclaimer: While most of the points we may cover in this post focus on some best ways to earn money, these will mainly be passive incomes at start, but if you are good at them or slowly get a hang of how things work, you can make it a full time income stream and quit your job too.
But a word of caution, it will take some time.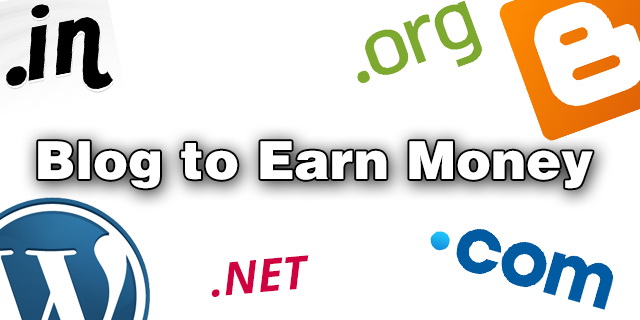 1. Blog:
If you are good with words, can express yourself and have a passion for a particular kind of topic, or have some creative ideas, or have an opinion about the things around you, and have a unique perspective that you think people will be interested in; blogging can be a great second income and is among the best ways to earn money online in India.
The investment can be as little as Rs. 3,000 just once in a whole year and you would need to buy a domain name and server space for your blog. You can use platforms like Blogger, WordPress to make an excellent website, even though you are not a web-designer, it's easy. You even have online tutorials on buying domain and server space, and how to make a site using the above platforms, it is pretty simple.
I share what I learn and, with that in mind this is what I recommend if you want to start a blog of your own and build traffic quickly for it.

5 minutes is what it takes to start a blog of your own
You can get started in your blogging journey right away – Just follow this Guide over here
The thing to keep in mind here is that, you will have to be different from the crowd and it is not overnight money making machine. It will take some months before you see some traffic, and then you can earn from avenues like Ads or Affiliate marketing. And all this is actually pretty easy. Just check the guide I have recommended above to get a step-by-step guide with video tutorial to set up your blog, how to get traffic and to manage you blog. It is not difficult to understand.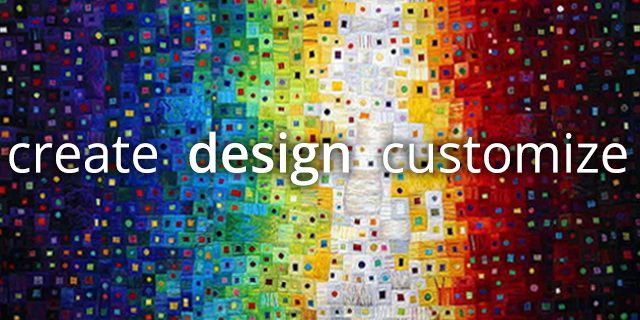 2. Art, Photography:
Things like paintings, murals, glass paintings, customised greeting cards, and lot of other creative things, always find buyers. If you have a creative hobby, then it can translate into something that you can make money from nothing, in terms of major monetary investment. Raw material is required, but that will not burn a whole in your pocket and if your mind is creative enough, it can be the best way to earn money from little investment.
The other way can be digital photography. You need not even posses an expensive SLR, a good digital camera would do, and you can get some free photo enhancing apps online and refine your snaps and sell them as stock photos. Better still, you can create your own website and maybe give some of them as free downloads and some that you feel are unique and simply superb which people will be ready to pay for can be charged. This can be a great traffic generator for your website, people love free stuff, and if it is good quality then images get shared, downloaded, and spread virally so you can earn from ads, affiliates, and lots of ways from your hobby of photography.
3. Customized Designs:
You can make some designs digitally and put it up for free downloads on your own site and can start online design consultancy, where you can charge for customized designs. These can be logos, layout designs, making invitations for various events etc. You can even take up such freelance jobs from sites such as skillpages and find people who need something you specialize in.
For the offline bit, if you are creative enough, you can start providing customized designs for gifting purposes. You can make customized bed sheets, handbags, pillow covers, pouches etc. There is a good market for these kinds of things as people want different and unique things for either themselves or as gifts they can give others. It can be the best way to earn money if you can market yourself well.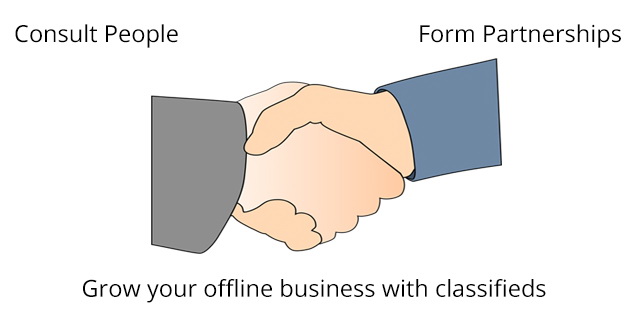 4. Consulting others:
Remember that quote from 'The Dark Knight', "If you are good at something, never do it for free". Another way of making money from nothing is by consulting others. You provide services in your area of expertise to others who need the guidance and knowledge and can charge for it. Things as simple as setting up a free website or blogging, in case you are a web designer or blogger or just happen to know stuff, can result in great a second income. It can be any topic, that you are an expert in, just make sure you know what you are talking and do not misguide people or else it can harm your reputation.
5. Classifieds:
This is pretty common way to make money in India wherein people use online platforms like Olx, Quckr etc to sell stuff they don't need. Also if you are starting a small home based business like the point mentioned above like customized designs, sell artwork etc, and then this can be a great way to promote your work and look for potential clients. These are free classifieds and you can post your ads for free and find buyers.
6. Build a concept, form free partnerships, and deliver:
Thanks to the internet and the entrepreneurial gene mutating in all of us these days, there are lots of likeminded people around whom you can collaborate and start some venture or get your work done by forming mutually beneficial partnerships that require very low to almost NO investment. You may have seen the movie 'Rocket Singh Salesman of the Year' starring Ranbir Kapoor, if not, then go watch it, don't listen to the reviews. You can do something similar, form a group of people and form a partnership and start something. You can have people from different fields so that various expertise can be tapped into without any cost, since all are partners working at a common goal. For instance if you need to make a good website for a new online business venture, you can form a group of people which includes a Web Developer, Designer, someone who can Market and so on, thus it can be a great way to start something that can make money from nothing.
7. Write Articles for SEO:
With internet revolution in India and the booming online stores, blogs, websites, and so much of online presence, companies, small businesses etc require to be found on the internet searches and need content for their sites. This has led to a huge market for freelance content writing. It is literally a way to make money from nothing in terms of investment. While it is not making money 'doing' nothing, since you will have to write articles that are search engine friendly, all you need is a PC/laptop and you are done. You have to be good with grammar and English though. This too is among the best ways to earn money online in India. Skillpages or most of the Job search sites have these kinds of job postings.
8. Home based food supply:
If you are good are baking, cooking etc, you can supply some of your home made food products to your local grocery store in small quantities to start some small income on the side. Usually these stores accept your edible items on the condition that if they are not sold, you will have to take them back at the end. Supplying home based things like chutneys, pickles, papad, pastry, cookies, chocolates etc are among the best way to earn money if you know how to make them well. Again the online classifieds mentioned above can prove a great marketing tool.
A little bit of effort, very little or no investment but a bit of passion and some expertise and a first step forward is all you need to be able to make money from nothing or almost nothing. There are some ways to earn money online in India and some ways to do it offline too. Discover your passion, pick an area of expertise and you are on your way.