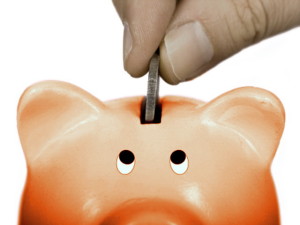 Not all earn a bomb of a salary and if you are starting out, it is all the more unlikely to earn big straight away. These simple money saving tips can go a long way not leave you broke at the end of the month.
With the economy tight and new jobs tough to find, there are times when your expenses can rise rapidly and your salary does not match up to that; especially when you are starting off or are on a low income. Some common and simple ways can help you save money when you are on a tight income and still lead a normal lifestyle. Here are 12 ways to save money in India that can make a huge impact on your bank balance.
1. Prepare and stick to a Budget:
As clichéd as it may sound, having a budget for your monthly expenses is a must. It helps a lot to curb and control the outflow. Also, in the budget make a compulsory provision for savings and then from the balance, chalk out a monthly budget. From your salary keep aside 10% as savings and whatever 90% remains, that should be your disposable income and not the other way round, where you spend first and save later.
2. Compare and Bargain:
However down market it may sound, bargain. Bargain as if it's your birth right. Everyone has margins when they sell and in today's scenario with slow economy, they will go the maximum length to get the sale closed as soon as they can. Also it's easy to bargain as you can compare prices of stuff online on various websites from flipkart, ebay, olx, quickr and lot more. Even if you do not like online shopping, keep the prices handy and when you visit a store, ask them that this is the price you are getting online; even in case of large showrooms. They may not offer you that much, but will surely bring down the prices by 5-10% or add some bonus stuff in the deal.
3. Brands, do you need to flaunt them all the time?
Saving money in India can be a lot easier if people stopped running behind brands all the time. There's nothing wrong in liking brands, however it's OK to indulge once in a while, but not always. Avoid brands for your day to day clothes and accessories and go for less expensive ones, for consumer durables or stuff like furniture ask around if someone knows some wholesaler as they will have the same stuff for much cheaper prices. Also you can always pick them up when they have end of season sale and save big money.
4. Shop with a list:
Whatever things you might need, make a list of it and only then step out in the market to buy and not the other way round where you go and see what's available and keep buying. This money saving tip will help a lot to cut down your monthly expense. There are retail stores and supermarkets everywhere these days and a lot of things are displayed. This will tempt anyone to try out new things or purchase stuff they do not actually need. Just stick to the shopping list and only buy the things you have written. This will keep you in your budget and also avoid unnecessary expenditure on un-needed stuff.
5. Postpone purchases, look out for sales:
An important money saving idea is postponing something you want to buy. Postponing your purchase will give time for the impulse to die down and rational thinking to takeover. Once you know your budget and have also made a list of essential stuff you need in a month to survive healthily and decently, extra purchase should only be made if you have the spare money. And this does not include the compulsory savings that you should be putting aside every month as explained above. Save for the new stuff, whatever it is, and only once you have saved for it, purchase it. Also if you feel like you just want to have the latest gadget, fair enough, but wait for a couple of months. The price falls soon for these things.
Also now we have sale everywhere every 3 months. These are not just on clothes but on everything from gadgets to home appliances etc. Save for them and make your purchases during this time. But again remember to not go overboard and stick to your needs and not wants.
6. Buy in bulk, check a retail departmental store:
Stuff like groceries and other items that you will use throughout the month should be bought once and in bulk. Bulk purchase may entitle you to get lower prices, for instance a can of a litre of oil will be cheaper compared to a sachet of 250-500 grams. Also check out departmental stores and supermarkets as they usually have discounts and offers on bulk purchases like cash discounts, one on one free, lower than MRP price and stuff like that, which will lower your monthly expenses to a good extent.
7. Consider online shopping:
Internet has its share of advantages and apart from adding convenience in our lives it helps to save money too. There are lot of sites that give out free coupons and special offer codes for you to purchase stuff at leading online eCommerce sites. Google for coupons and discounts codes and use them to make your purchase online. Moreover stuff that you are looking for be it shoes, magazines, toys, gadgets, furniture etc. all is available online, and you can inspect them and only pay once you are satisfied with the cash on delivery option. These will be lower priced than in any showroom and most of it would be even half of it.
8. Use loyalty cards instead of credit cards:
Another important part of disciplined money saving is ditching the credit and using debit cards or cash or cheque for payments. This will stop you from buying stuff when you do not have the money for it or can't afford it. Yes there are schemes like zero percent EMI and stuff, but understand those here before purchasing under them, as they too can be more costly than you think. Also opt for membership or loyalty cards of various stores as they are free and will add points to your cards on every purchase you make, that you can redeem later on by getting that amount deducted on future purchase and save money that time.
9. Prepaid Mobiles and Movies on a weekday:
Getting a prepaid mobile connection will in a way put breaks on your talk time and result is lower outflows. Post-paid connections can result in long bills at times, but in prepaid connection, if you crossed your amount you would know how much you are using and the outflow while recharging it every time will teach you control your mobile bills.
Also catch a movie on a weekday evening instead of weekends as prices are almost double on weekends. If you have to go on a weekend, try doing it before noon as you will get lower ticket prices. Avail of those one on one free ticket offers if you have that option from your mobile service provider.
10. Walk, for your own and financial health:
Humans should walk at least 10,000 steps a day to be healthy, says a study. Well I don't know about that but walking to nearby areas can be healthy for you and your money. Autos and taxis are insanely priced these days and it can be a good exercise to walk to the railway station or bus stop if it is within a kilo meter. And it's good for your health too. Even if you have a vehicle, petrol or diesel aren't a cheap commodity either.
11. Set aside cash for 3 months worth expenses:
No matter how hard stringed you are, just be a bit more hard pressed and save some cash for at least 3 months worth of expenses to meet any eventuality and have funds as a back-up. You may not need it ever but still it is there in case you would. Do not touch this fund for any reason. Whatever shortfall you have, adjust it from your lifestyle and curb unwanted expenses. The 3 month fund can be handy if you were to lose your job or there is some urgent medical emergency or anything. That time you will thank your own self that you saved.
12. Start investing:
Most importantly, mere saving will not grow your money. The saved money should be invested to really unlock the potential of these savings. All your savings apart from the 3 month contingency fund should be invested in diversified ways. If you haven't you can check here on how to start investing.
These simple money saving tips can be quiet handy and help you save and also teach you to be disciplined and not be broke at the end of the month. Try them and see the difference for yourself.