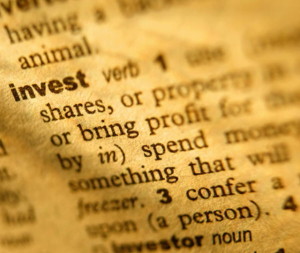 Very often people neglect the importance of investments until too late in their lives and miss out on early advantage for making sound investments. In this 4 part series we will see how one can get started investing very early on in their careers.
PART 1
Investments can often create confusion and a lot of people do not get the financial jargon like indexation or PE ratio or annualized yield or post tax income and so on which is perfectly fine, not everyone is a CA or MBA in finance or a Management Guru. Learning to invest is similar to learning swimming, you start with shallow waters, learn to float and survive and not drown then go across the breath of the pool and then when you are confident you venture into the deep waters. Not everyone can become an Olympic swimmer, but hey you can certainly learn how not to drown and stay above the water. In this 4 part series we will cover some relatively simple and easy to handle point on how to invest for beginners and get started investing the right way.
Today you may have landed a decent job and have started to look forward to the independence of having your own money and may already have gone through "where you see yourself 5 years from now?" routine which is really great, but often I come across people who have a very good take home income for quiet sometime but often fall short of cash when there is a crunch or financial emergency or the 'R' word strikes the economy. While there's not much you can do in terms of financial crunches or layoffs, you can always be well cushioned against the blow if you invest well. I am no investment or financial guru but I do know how to deal with one's own money and have learnt through personal experience, interacting with financial and investment consultants and learnt from mistakes on how to have a good financial support system in place. The most important thing here is to understand that even a small income can be a good start to meet your investment targets in the long run.
Through my personal experience over the years I have come across a lot of people, especially early on in their careers, who have made plans for their lives and how they wish to reach there and what next thing they will splurge, which gives a good vibe to me as it shows the positivity in their thinking and an underlying ambition to go ahead and take life head on. What pinches me is when there is a financial crunch; they often fall short of funds or do not understand what to do. It makes them eventually turn to their parents, relatives or maybe borrowing from friends or worst they opt for personal loans thinking loan will solve their troubles without realizing that they are short on funds, and while loan will deal with the situation for now, the interest on personal loans will further their misery and lot of them appear clueless. Also, today there are lot of unconventional jobs in the market and not all have the luxury of 'cost to company' benefits or various deductions being made on their behalf like provident fund, gratuity etc, on which they can fall back on in their retirement. To avoid such scenarios and have sound financial management, irrespective of your field of work and nature of occupation; self employed, employed, part-time or full-time, people should start to invest however small the amount maybe.
In the next part we will see how you can get started and what mistakes can you avoid while making investments.
Investment Tips for Beginners: Part 2