Even though online shopping in India is booming and there are more and more people buying stuff online; there is a huge chunk of Indians who prefer local retailers; why? Let's find out.
There is a boom in ecommerce and everybody seems to be shopping online in India these days, but still the local retailers, even though they may shout about the lower prices on these online stores and even the big retail players suggesting that everybody hates online stores etc; the local retailers seem to be doing pretty well. There were huge sales and some big marketing gimmicks at play this Diwali, where every online store from the smallest to the 'self-proclaimed' biggest online store in India held sales and big discounts, and people did make a beeline for them, but still there was not a lot affecting the local retailers. Why is that so? And by local retailers I do not mean the Cromas and Ezones and Big Bazaars; I mean the local stores and shops where there is one-one interaction and we actually stand and bargain for the last possible penny.
Well, India is world's biggest democracy, and that is a subtle way of putting that we have a huge, huge population, around 125 crores and counting and hence there is already a huge market here for everyone to survive. Secondly, Internet penetration is not as much in the towns and villages as much it is in some of the bigger urban areas. Add to this the fact that Indians, still prefer an actual buyer-seller conversation (we love bargaining even during sales and discounts, don't we?). As per various surveys conducted in the last couple of years to estimate the retail stores vs. online stores in India; there are only 6-12% of people who shop online and this leaves a huge 94-88% who still prefer to shop from retail outlets. This is a huge number, since it comes close to a 100 crore. So the local retailer is still enjoying their share of the market, albeit a bit more cautiously than ever before. There are also various other factors that are working for our Local retailer in the battle of retail vs. online and here are those factors: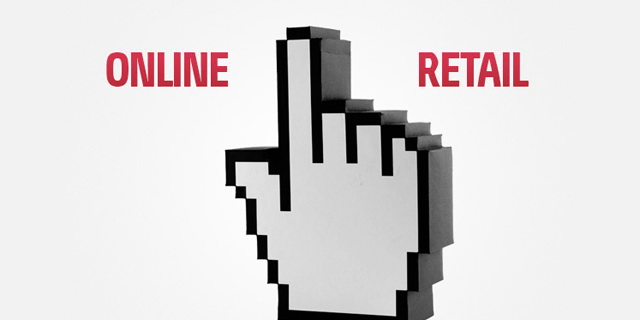 After Sales:
Biggest factor in favour of our local retailers is After Sales. You can buy those 'exclusive' handsets off Flipkart, yes, but what about their service centers? Once the Return Guarantee period expires, you are the one running from pillar to post for after sales to their service centres. In case of local retailer, you just hand over your handset to them and they follow up and get the job done. Again, I repeat this is not the Cromas and Ezones and big stores in malls, this is your local shop or store guy I am talking about. This is true for a lot of products and even clothes and accessories to home appliances, electronics anything. Even after the warranty is over, they do assist you for any problem you may have with your product. This is a BIG factor in favour of the local retailers. You bought a great dress for Diwali, it needs some alteration; your local guy will do it and also take care of the fitting, customize it and hand over to you. Imagine that in the online world.
Buybacks:
Olx and Quikr are great for selling old stuff, but there is still a huge part of the Indian population who buy and sell at the same time. Computers, Laptops, TV, Fridge, Gadgets etc are all bought in exchange. People still do not prefer selling so much on Quikr or Olx while looking to buy new items among the ones mentioned above. It is a great way to sell old stuff, no doubt, but you will not go through the hassle of meeting sellers and negotiating prices when you know that same will be done at the retailers end.
Rapport and Trust:
All this leads to a natural building of trust and rapport. You generally buy from those retailers again, and become loyal customers. In turn these retailers view you as a regular customer and offer services to the best of their ability. While Online Stores are open to support and queries and offer 30 Day return Guarantees in some cases, still it is not direct and personal as it is with the local retailers. There are many instances where you buy stuff online and things go wrong and then there is a long list of emails and follow-ups before the matter is resolved. Not saying this does not happen with the local retailers, but this is still a direct one-on-one thing and that is what people still prefer here.
Immediate purchase:
Online Shopping in India is growing everyday and their array of services offered is also improving immensely, but there is still that waiting period between placing an order and receiving the product. There are same day delivery options but not on all products and all areas and it comes at extra cost. When you buy stuff from retail stores, it is there for you to take it, as long as it is in stock. That is immediate. Also retailers are still preferred for making urgent purchases or last minute shopping during events and functions. Things like mobile phone insurance etc, which is gaining popularity, is easily done while making the purchase itself at retailers, and many a times such insurances are only available while buying and cannot be opted later on.
Competitive Pricing:
Online Prices are cheaper. Are you sure? Prices offered by local retailers are also competitive these days. Yes there are products that are available at great discount online, but a lot of products especially electronics and appliances are competitively priced at the local retailer too. There is generally a price difference of a few 100 rupees and that is compensated with after sales and other factors.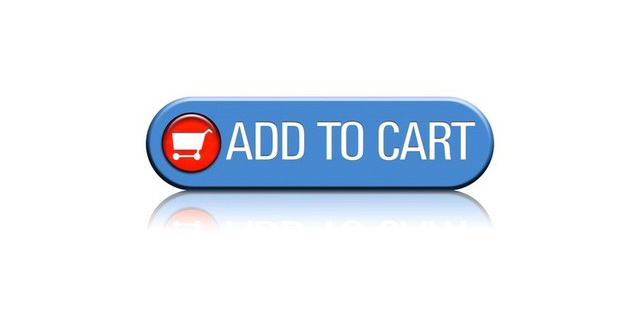 No wrong product anxiety:
There are reports of wrong products being delivered or faulty products that have to be returned or clothes that don't fit as well etc that are still true to online shopping. Even though the wrong or bad products are rare in online shopping, since most of them strive really hard to give the best deal for the genuine products and offer good experience but there is always this anxiety while making big purchases online. This is another factor that still plays a role in people opting for the local retail shop.
Installation:
Snapdeal has started the doorstep installation of products that need expert help for installations like car stereos etc. You place your order, pay 199 extra and you can avail their doorstep installation. This is on selected products and not everyone buys from Snapdeal too. Moreover the extra 199 on a car stereo offered at lower prices online makes the cost closer to what you find with a local accessories store. This is again a factor to why people prefer retail option. Not just a stereo, a lot of things are still preferred to be bought offline for specifically installation and assembling issues. India is still not a DIY country, and we prefer to get our work done, rather than doing it.
Preference to buying accessories as compared to actual products online:
Online Shopping has its advantages and that is undeniable. You can find rare products; some things that are difficult to buy in local shops are available online. However when it comes to first time purchases people do prefer to buy online if they do not have anything to exchange. Other thing is accessories are preferred to be bought online as compared to the actual product itself. You may buy a smartphone offline and look for covers etc online. This is true with lot of other products as well.
Even Companies stick to retailers for a wider reach:
Even companies cannot afford to lose the local retailer. As mentioned above, currently the online market place is a small chunk in the Indian context and that means the huge population still buys offline and this is what companies selling their products are mindful of. Recently there were controversies of Companies offering lowered prices for online products and higher prices for same products offline at retail. After lot of talks and boycott by retailers to sell such products the companies had to close the price difference to a very nominal level to appease the retailers. This is because major chunk of their sales comes from offline retailers only. Micromax launched Canvas Nitro last month exclusively over Snapdeal. In a few weeks the handset was retailing at local stores and the exclusivity didn't seem to have worked as the company would have imagined.
Online shopping is good, cool and has its advantages. It is at times cheaper, at times saves a lot of time and is constantly improving service, quality and the overall user experience. But still it will take time for the local retailers to be really affected by the online boom, though it is pinching them now, but the pinch is not enough to steal the smile off their faces, at least not yet.