There are lot of proposed initiatives in the current budget and while most of it will take time to show results; for you and I, the common man what it means? Let's have a look.
Budgets are often projections, initiatives, allocations, and an intention to implement them over the period of that financial year or some of it is for a longer tenure of over the next 3-5 years or more. However at the ground level, what do budgets mean for the common man? By and large you and I are concerned of our day-to-day lives and how the budget will change that, if at all. Of course, the focus on power, infrastructure, job creation, commercial growth, educational initiatives etc, do impact us, but that is over a certain period of time and not immediately. However there are certain things that will matter right from the word go and hence what are the things that will matter to you immediately from the Budget 2014, presented by Mr. Arun Jaitely? Here is a low down of it: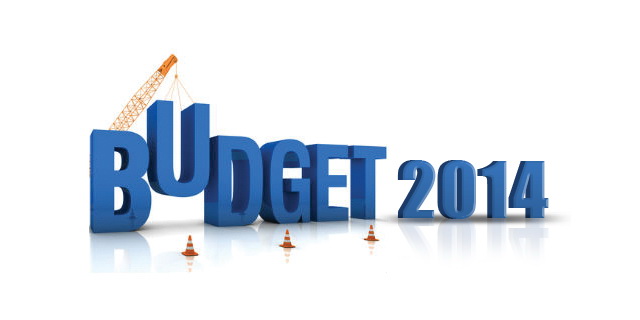 Tax Slabs:
The income tax slab is raised from Rs. 2 Lac to Rs. 2.5 Lac so if you earn up to 2.5 Lac p.a. you will not be taxed. The rates however remain the same at 10%, 20% and 30% as your tax slabs rise.
Tax Savings:
So far the tax rebate under Section 80 C was Rs. 1 Lac which is now raised to Rs. 1.5 Lac. So you can now save and invest more and save taxes. It is a good incentive to save and invest now.
PPF:
Another good move to encourage savings and investment for the long term is the increase in the PPF limit. PPF is a great way to save taxes as well as invest for your future and build a corpus, for like say retirement, kid's education and so on. The current limit of Rs. 1 Lac is raised to Rs. 1.5 Lac, which means you can invest more in PPF and reap the benefits.
Tax Rebates on Home Loans:
The tax rebate given on interest paid on home loans in a year has been raised from 1.5 Lac to Rs. 2 Lac, again more saving on taxes.
Tax Rebates for Senior Citizens:
If you are a senior citizen, you can rejoice since the taxable income slab for you all has been raised from Rs. 2.5 Lac to Rs. 3 Lac. So you too need not worry about taxes if you earn up to 3 Lac per annum.
Women Safety:
There is focus on Women's Safety with safety initiatives for women in large cities. There is a pilot project for Women's safety on public transport to be launched. There will be additional women enrolment in law and order departments. There is focus to curb the killing of Girl Child and educating the girl child with 'Beti Bachao Beti Padhao' programme.
LCDs/LEDs, Indian Mobiles and more:
LCD and LED upto 19 inches will be cheaper since duty on them is reduced to NIL. CRT TVs too will be cheaper and so will Indian Mobiles so you guys can have the latest ones at lower prices.
Radio Cabs will be expensive:
Meru, Ola, TabCab, etc that is the Taxi services on call, will be expensive in the course of time.
Cold Drinks, Cigarettes, Pan Masala etc to be expensive:
If you are a smoker you will have to shell out more. Tobacco, Pan Masalas will get expensive with the increase in duty on them. "Aerated Drinks with Added Sugar" (which means any cold drink out there..) is also set to be costlier.
Proposal to set up more IIMs, IITs, AIIMs:
5 More IIT and IIM to be set up with 4 more AIIMs in various states of India. This can be debated whether or not it will hamper the quality of education, but then it is a fact the in a country as large as ours, there are more people eligible for seats compared to the number of seats in such institutions. It can be a good move actually.
There are lot of good things to come from the budget, however not all will impact the common man directly and immediately. Of course in time, it may improve our quality of life in some way or the other but that will take time. The ones mentioned above are probably the few that would impact us sooner. It may not be the best budget or something, it is still a budget that has intent to bring about change where it matters, and now it is a question of how well it is implemented.
There are other commendable initiatives like Focus on North East region which is a pleasant welcome. Roads and Infrastructure is given importance. There is focus on education and job creation. There is specific focus on Sports and training for the Commonwealth and Asian games to be allotted Rs. 100 crores is again a good initiative, since while cricket is awesome, there are other sports too, and those sportsmen deserve better. There are encouraging signs for Start-ups and entrepreneurship even in smaller towns. There is an intent to supply uninterrupted power to all in India, though that is a long term plan which will take time. Airports in smaller cities and better infrastructure to them and so on.