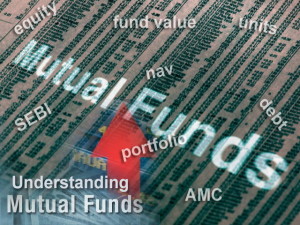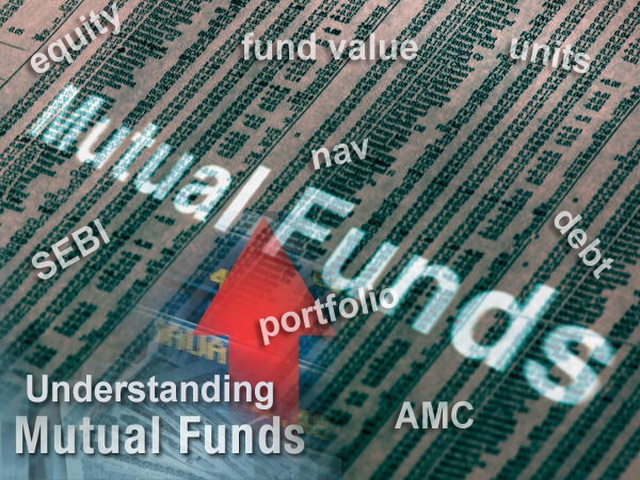 With the share markets being volatile like a tsunami hit ocean, one can take the Mutual fund route to make investments in the stock markets. But what is a Mutual Fund? Let's Understand Mutual Funds in India.
When it comes to mutual fund investment a lot of people are aware of it, yet do not know how and what they exactly mean or what they do. Let us see what Mutual Funds are and understand Mutual Funds in India for beginners through this FAQs on Mutual Funds India.
What is a mutual fund?
Mutual Fund is a kind of investment vehicle that pools people's money and invests in various money market instruments like stocks or shares of companies, government bonds, commodities etc. It is basically a trust, which takes care of the funds or money that its members put in, in this case, yours the investor's money.
In simple words, if today as an investor you do not have the funds to buy shares of 5 different companies together, or you do not understand the markets much and when to enter and exit the markets and what companies to invest in and when to get out of it; then mutual funds do that for you. It is like when one friend doesn't have money to order a pizza or does not know what the different toppings like jalapenos and paprika or olives would taste, other friends also pool in money for a large pizza and ask the chef to suggest the best and place the order, thus all get a slice each and most likely will have a good tasting pizza. Mutual funds follow the same approach, wherein the other friends pooling in money here are different investors from all over the country and the chef is the financial expert knows as Fund Manager, handling your investments on behalf of the mutual fund house to make sure your investment pizza is pan fresh and you get good returns as well.
Types of Mutual Funds
Well Mutual Funds in India can be classified in various ways depending on various factors. However the common classifications are Equity, Debt, and Balanced.
Equity Mutual Fund will invest all your money in the stock markets and your returns are dependent on market performance. In the long run, equity will give better returns over any other form of investment. However, it also increases the risks with regards to your returns.
Debt Mutual Funds will invest all your money in debt instruments like Government Bonds and fixed income investments to ensure you fixed rate of returns to an extent. It is less volatile than equity mutual funds and has less risk. But then again with less risk comes less returns.
Balanced Mutual Funds are the ones that offer the best of both worlds. They will invest a part of your fund in equity and part in debt thus guaranteeing a certain percentage of return on investment after a period of time.
The other categories of funds that overlap the above three broad categories are as follows:
Open Ended Funds: These funds allow you to enter and exit at any time. In other words you can invest money in these funds and can redeem the money anytime you want, without having to wait for any stipulated period of time.
Close ended Funds: These types of funds will have some lock-in period, usually 3 years, before which you cannot withdraw/redeem the fund value.
ELSS or Equity Linked Savings Schemes: These are also popularly known as Tax saving funds, and as the name suggests, any investment in any ELSS fund is exempt from Income tax under section 80 C. However, these have a lock-in period of at least 3 years.
Sectorial Funds: These funds are the ones that invest is a specific sector like banking, real estate, infrastructure etc. The money you invest in such funds will be re-invested by your fund manager in stocks of specific sector that the fund is floated for, like an infrastructure fund will invest in stocks of infrastructure companies and only those.
Who regulates Mutual Funds in India?
The money you invest in the mutual funds floated by any company is regulated by Securities and Exchange Board of India (SEBI). In other words, SEBI regulates these Fund houses and also frames polices and norms for the mutual funds to function, thus ensuring that the investor's money is safe from any embezzlement or frauds. However, being market dependant, mutual fund returns cannot be guaranteed by SEBI and corresponding to the market performance, returns can be positive or negative.
What is AMC or Asset Management Company?
It is the one that will be handling your funds. It is appointed by the company that floats the mutual Fund. For instance say Company X launches a mutual fund, and people fill up the forms and invest money in that fund. However company X may not handle all the money, they may in turn appoint company Y as the AMC to process the investments and handle it.
Who invests my money? or Who are Fund Managers?
The money you put in a mutual fund in India is handled by experienced paid professionals whose job is to invest your money and get maximum possible returns and in case of bad market crashes, minimize the losses as much as possible. They are individuals with vast experience and understanding of the markets, when to invest, what to invest and when to exit.
What is a Portfolio?
Well, in case of an individual it means the entire array of your investments, like equity, debt, FDs, PPF, and Gold etc. In case of a Mutual Fund however, it is the total of the all the investments that is made under that particular fund as well as the cash on hand.

Are there any charges? or What is Entry and Exit Load?
When you invest in mutual funds, there are usually charges known as entry or exit load that is charged at the time of investing or at the time of withdrawing or redeeming money, respectively. Usually only one is charged either entry or exit. This load is usually 2% of the invested amount so if you invest 100 rupees, Rs. 2 will be the entry or exit load and 98 will be invested.
How to track Mutual Fund performance? or What is NAV?
In shares you can know that the markets have gone up or down by referring to the price of the shares you have. In case of mutual funds, there will be per Unit price called NAV or the Net Asset Value which is the price of these units and with which you can track your fund's performance.
When you invest in any fund, you will be assigned certain number of Units as per the amount you invested depending on the NAV. For instance if you invest Rs. 1000 in Fund ABC, and the prevailing NAV is Rs. 10 per unit, then you will be allotted 100 units of fund ABC. Now when the NAV increases to say, Rs. 15 per unit, your 100 units will be worth 1500, giving you Rs. 500 as returns.
What are the Advantages of Mutual Funds?
Investing in Mutual Funds in India is a better option than exposing yourself to direct equity, especially in this volatile market. Also for newbie it makes sense to take the Mutual Fund route to equity investments. That is the main advantage of Mutual Fund investment. Apart from that, Mutual Fund investment do not require any additional demat or trading account. You can make the application and you will be allotted an account number or folio number. The other thing is liquidity. Apart from close ended lock-in schemes, mutual funds offer liquidity as they can be redeemed anytime and without restriction. Also investing is convenient compared to shares.
The above post must have given you a fair idea to get started with your mutual fund investments. As you go along investing you will begin to understand them in more detail. Now that you know what mutual funds basically are, you can check How to Invest in Mutual Funds in India?