With things going online, PPF account is also not far behind. You can transact and make PPF online payment just like most other net banking transactions. Here's how to do it.
Net Banking has really made life easy for a lot of us, to a great extent. A lot of transactions that required 30 minutes to 1 hour are done in a few minutes and from anywhere – anytime. As long as you are careful about your passwords and PIN you should be fine. One product that however still requires some of your personal time is PPF or Public Provident Fund account. As I have explained in one of my earlier posts, it is a flexible investment and hence there are no bound schedules you have to follow for investments and deposits made to a PPF account in India. This however may result in delayed investment if you are busy and do not wish to visit the bank to deposit funds in your PPF account. This is problem too is overcome thanks to the internet and most banks going online. PPF account online is a great way to keep contributing to your PPF with just a few mouse clicks.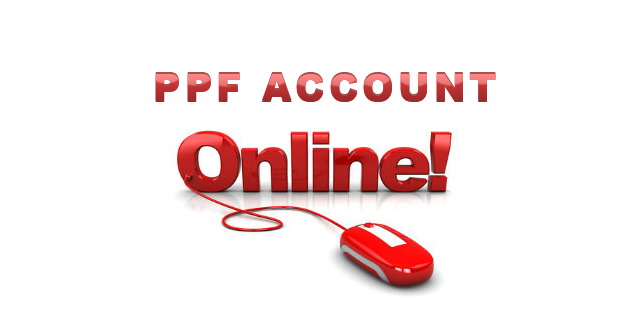 How to Open PPF account online?
Well, the PPF account opening procedure is the same and requires the standard set of account opening documents to be submitted to the desired bank branch you wish to open your PPF account with. However, make sure that that particular branch does have internet banking facility, otherwise PPF online payment won't be possible.
Once you have the PPF account opened and the PPF passbook received, you will be able to see the PPF account as linked account in your Internet Banking section once you log in. This is usually the case and you will be able to track the PPF account online. In case you are not able to see the PPF account linked to your internet banking, you can inform the bank and they would guide you through it, or do it for you.
Once the account is linked, in your internet banking 'Fund Transfer' section you will be able to select this account as a Payee and make online payments to PPF account.
All major banks like SBI, Bank of India, Bank of Baroda, IDBI, ICICI, Union Bank of India etc, and others, all have online facility. There was a time when only SBI was preferred for PPF and various other facilities, but that is a thing of the past now. It is almost uniform through to all public sector banks and a select few private banks.
 
PPF account online for existing PPF Account
If you have an existing PPF account but it is not linked to your internet banking, then you can easily add it as a beneficiary and start making deposits in a matter of minutes.
Before we get into adding the PPF account online for transactions through net banking, you must make sure that your branch where the PPF account is held does have internet banking and online transfer facilities. If they do not, then transfer the PPF account to a branch, where the facility is available.
So once you are sure that your bank branch does provide online transaction facility, here is how to make PPF online payments:
Go to the Transfers section on your Internet Banking menu.
Click on NEFT transactions and then Add Payee / Add Beneficiary option.
Now fill in the details. Make sure the Name of the account holder is the same as the one Shown in the PPF Passbook.
You will be asked for a Payee Nickname, this could be short, and for you to know that it is indeed your PPF account, next time you are making a PPF account online payment.
You also need your PPF account number and IFSC code of the branch where the PPF account is held.
Once you have filled the details, carefully go through the Name, Account Number and IFSC code before clicking submit.
Depending on your preferred authentication option, you would be sent and OTP (one time password) on your registered mobile number or maybe asked for ATM PIN or ATM Grid that is at the back of your ATM or Debit Card for validation.
Once that is done, you will be prompted to enter your Transaction Password and then the Payee, in this case your PPF account will be added to the list of payees in your net banking.
The Validation and Authentication process may differ from bank to bank, but the procedure of Adding a Payee/Beneficiary is pretty much the same.
You are all done, now all you need to do is login to your internet banking and select the PPF account from a list of Payees and enter the amount you would wish to deposit and proceed. You have just made an offline PPF account Online and make payments to your PPF account online.