A lot of us often wonder if we can take multiple health insurance policies, how to settle claims for more than one health insurance policy etc. Well, here are some things you must know before opting for more than one mediclaim policy.
A lot of people have this doubt about taking multiple health insurance policies or in other words more than one mediclaim policy. These doubts are in terms of whether they can take two mediclaim policies or the rules regarding having more than one health insurance policy or how to claim when you have more than one policy going. Well let us clear the air and understand how it works when you have more than one health insurance policy for you.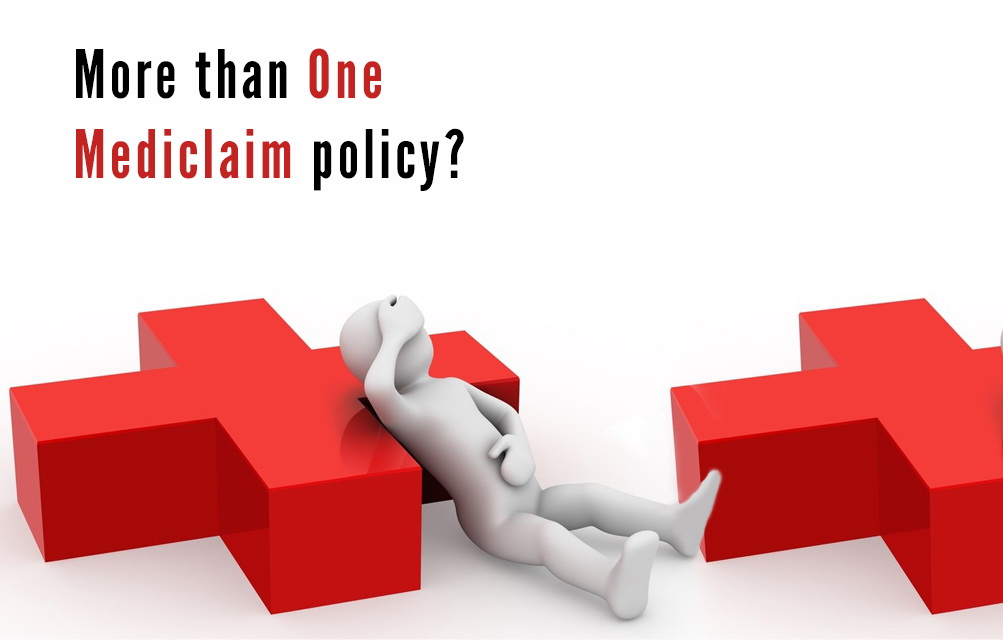 Firstly; yes, you can have more than one health insurance policy. This can be for various reasons, either you have an existing policy provided by your employer, but you need to have one on your own because you may change jobs etc. or you already have an existing health insurance that has a lower sum assured and you want to increase your risk coverage. One more scenario where people opt for more than one mediclaim policy is to cover critical illnesses if your existing policy does not cover it. Whatever your need is, you can have multiple health insurance policies in India. However you need to be aware of certain rules and regulations and more importantly, how to make claims under two different mediclaim policies.
First and foremost remember, when you opt for a second health insurance policy, you must declare your existing policy details to the new insurance provider. This way you make them aware of your policy details and thus disclose all facts from your end. This should be done to avoid any disputes later. However if your previous policy is from your employer, then you need not declare it as it is part of a group health cover provided by your employer only till the time you are employed with them.
Now the claim part, there are two ways you make your claim, either you pay first and then claim a refund later known as reimbursement or you go for cashless claim if your policy has those provisions and you do not have to pay up to the limits specified in your policy terms.
Claiming under Reimbursement:
As per the new guidelines by IRDA you need to approach one insurer first, obtain a claims summary from them, and then make a claim on the other later. Let us understand how it is done.
Firstly you need to submit original bills from your hospital for making any claim under your health insurance policies. Before submitting the original bills to any one insurer, make sure to keep multiple copies of the bills and get them attested from the hospital. Once you submit the bills to your health insurance service provider, your claim is processed and you will be given a claim settlement summary.
Now take the claim settlement summary along with the attested copies of the bills and make the claim from the other insurer of the remaining amount.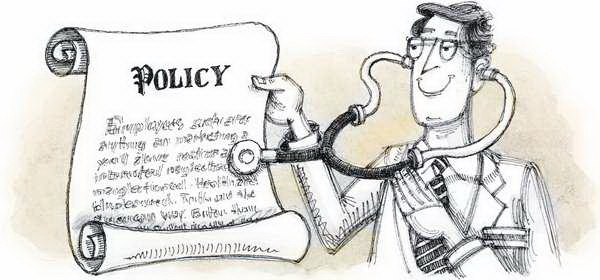 Things to Note:
When you have multiple health insurance claims, chances are your claims will be settled in a proportionate manner. Let us understand by example.
You have an insurance of Rs. 2 Lac from Insurer A and Rs 1 Lac from B. Your medical bills are Rs. 1.50 Lac. Now if you want you can just make a claim from A for the entire amount. However, chances are that they may apply the 'percentage contribution clause' since you have multiple policies (remember you have to declare all your policies to every insurance provider) and not refund the entire amount.
In this case your claim settlement will be something like this:
Total Insurance = 3 Lac
['A' provides 2 Lac; 'B' provides 1 Lac; thus the contribution ratio A to B is 2:1]
Claim Required = 1.5 Lac
So your claim of 1.5 Lac will be divided as per 2:1 between A and B
Thus: 1,00,000 contributed by A and 50,000 contributed by B. (simple mathematics ratio calculation), even if A can actually pay the full value as per the maximum sum assured.
Cashless claims:
In case you have a cashless provision in your policies, you will be able to make a cashless claim only on one of the health insurance policies and the balance that is not paid as per the 'contribution clause' above, will have to be claimed by you as reimbursement from the other insurer. Thus effectively you get your claim settled from both health insurance companies, but only one is used as cashless, while the other will have to be claimed as a re-imbursement by submitting the claim summary from the first provider and attested photocopies of bills.
Also Remember:
If one of your insurers, among the multiple health insurance policies is through your employer, make a claim there first as it is under Group Health Cover and group health claims are settled faster than individual covers. Also if you happen to have policies with various limits, like day-limits, co-pay, sub-limits etc. claim from the one that has lesser or no limits first and then go to the one that has higher limits. This way your claim settlement amount will be higher than if you go the other way round.
A general suggestion is that if you can take a large mediclaim instead of opting for multiple mediclaim policies as the paperwork and claim settlement process is simpler and less time consuming. However if you do have multiple policies try to limit them to 2 and not more. Hopefully this post would have cleared your doubts regarding multiple health insurance claims and policy details. You can post your views in the comments section below.