If you are looking to make you loved one feel special this Valentine's Day but are on a tight budget; worry not, we have just the thing for you.
It is that time of the year when there is no oxygen, pollution or fog or smog in the air but its only Love…. Love is in the air. Valentine's Day is upon us and with that there is frantic rush to buy the most special and unique gifts for your valentine. At the same time you are busy finding a great new fancy place to go on a date. With all that you are also looking at your wallet and wondering how big a whole will it leave, or how big a whole can you really let it make in your pocket. Well it need not be that way. Here are ways to celebrate Valentine's Day on a Budget. Trust me; it is not too stingy or boring either.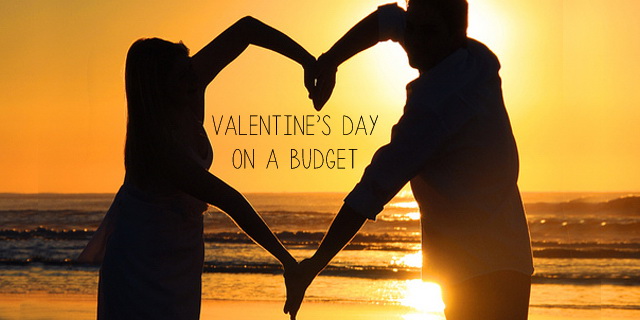 Go Local:
Best way to save some money for Valentine's Day is to go local. Do you need a greeting card or some gift; it could be a hand bag for her, a wallet for him, or some accessory and so on. Whatever be your requirement do not head to the typical and obvious malls, departmental stores or gift shops. Instead head to the local market place. You will be surprised to find most of the same stuff at close to 30-40% of the prices. They will even agree to drop a few bucks if you are good at bargains. The shops near a busy market place or near Railway Stations offer a wide range at very reasonable prices and are good quality too.
Get Online:
In case what you are looking for is a bit rare or are not able to get it in the local markets, still do not head to the malls and stores. Instead head home and get in front of your laptop or computer and search the things online. You will get the thing at great discounts. Sites like snapdeal, flipkart, infibeam usually have lower prices than the retail stores. You can even Google for various coupon sites that have discount coupons for various restaurants and spas. You can get some really great spa deals for couples and save some money this Valentine's Day too.
Catch a Movie before Evening:
If you plan to go for a movie, go before evening. It saves the cost of tickets that usually goes up in the evenings, plus it gives you more time together to spend in the evening and make it special.
Find a Cosy Nook:
If you plan to take your date out for lunch or dinner this Valentine's Day but are on a budget, then look for those funky yet cosy eateries or nooks instead of fancy restaurants. While the financial aspect is pretty obvious, the disadvantage of fancy places is, they will be either over-crowded, will have long waiting queues and it will eat up most of your time on a date. Instead a small cosy nook can be your own private corner table. Even though there are others around, such places tend to be less crowded, definitely less noisy and will not have pesky waiters over eagerly standing on your heads to take your order. Oh! And there are speciality dishes too, so you won't be compromising on your cuisine. You will have your own 'sweet', 'quality' time with your valentine. In case you are not aware of any cool small little food joint in your locality or nearby, use the power of internet and smartphones. Sites and app like Zomato, Burrp and even Google Maps will give a whole list of places along with their route, menus and reviews. This Valentine's opt for a quiet personal space; crowd and noise can be experienced the whole year round.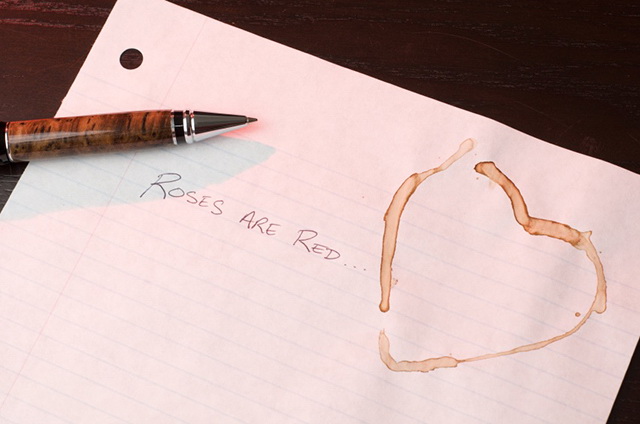 Get a Roof:
If you are the kind who likes to add a bit of personal touch to everything and would like a private candle light dinner with your Valentine then instead of going out to a public place look for options closer to home. If you can, arrange a simple chair and table on the terrace of your society or on the balcony if you have that sort of a space at your disposal. You need to be sure however that no one is around to disturb you guys. You can order food from somewhere and share some quiet, special moments. I personally know people who do this, and they vouch it trumps any special candle light dinner at any of the famous hotels.
Cook for him/her:
If you can, try some cooking or baking yourself. It is special indeed for your Valentine at the same time a lot lighter on the pocket. In case you are not a good cook, or not a cook at all, you can always make a cold coffee or some milk shake and get some frozen food packets or those easy cook packs, that require little effort to make and make some arrangements yourself to please your valentine. Your personal touch will make a difference for your Valentine.
Avoid Roses:
Ladies, don't hate me for this nor think that I am too stingy, but really are roses the 'go-to' flower for all things under the sun. No, right! Roses are too expensive on Valentine's Day and even if they are not, they die in a day or so. There is no lasting memory. Moreover, roses are just too common. Don't you guys and gals need something else. Some other flowers could be lot cheaper on Valentine's Day if you plan to gift a bouquet or something and they look a bit different too.
Customize:
The best thing for your valentine could be a personal touch. Be it greetings cards, gifts etc, try to go for handmade stuff, if you can. You can get a couple of hand-made or texture paper, some nice relevant stickers or paint and make a card of your own. Try writing some lines on your own; pick some keywords about your valentine and then try to fit them in a sentence that makes sense and you will have a decent poem for them. Customized greeting can save some bucks as well as add a special touch to it. If you feel you may not be the best person to customize, then again, Internet is to the rescue. A lot of Indian entrepreneurs offers online customized gifting solutions and you can find tons of options that way. A quick word, while placing the order online, if there is a phone number, call them and speak to them instead of opting for online payment. You may get a decent discount on the prices listed on the site.
Valentine's Day need not burn a whole in your pocket to be special. It just needs a bit of thought. Don't be stingy, just be smart about it. Fancy restaurants and expensive gifts don't make Valentine's special; the two people celebrating it do, so the more it is personal and private the better it is. Happy Valentine's Day!!!