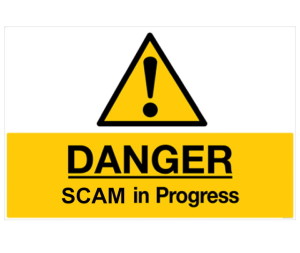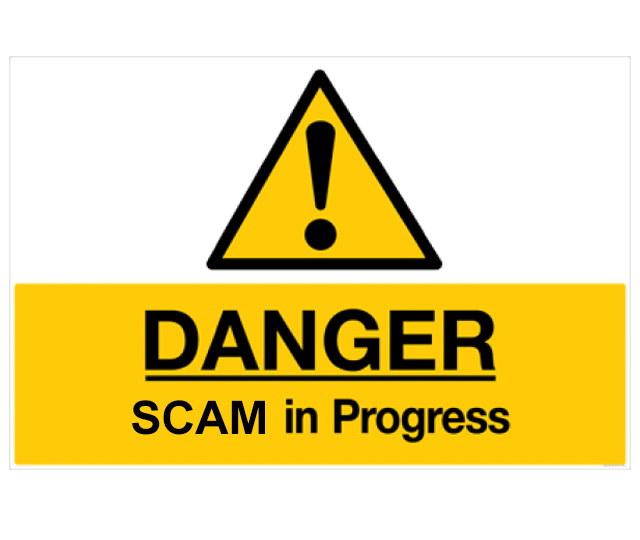 A lot of us must have heard of some new scheme every now and then which promises to double your investments in just a few months. Or those schemes where you become a member and are encouraged to make newer members under you, or the work from home jobs that offer 5 figure incomes. A lot of these MLM schemes or Pyramid schemes and work from home offers turn out to be fraud or scams to make quick money from your hard earned stash.
There are some legitimate and genuine companies operating on Multi-Level-Marketing (MLM scheme) such as Tupperware, Avon, Oriflamme etc. and a lot of genuine work at home jobs, where you can earn legitimate money based on your sales and hard work. However many companies come up and follow the same model which are just out there as scams and will pack up, just out of the blue, leaving scores of people in the lurk and losing their savings. So how do you know which ones are genuine and which are frauds? Well, look for the following signs:
To good to be true: If a scheme promises some ridiculous rate of return on investment or some super high income for working from home stay clear. Money does not grow on trees, has not, will not. Ask yourself how does the company manage such returns, does its business model have sustainability to provide such returns, most likely the answer will be NO. Stay clear of such schemes even when you have people giving testimony that they have indeed received such returns and their money was safe. Mostly such schemes give out high initial payouts to get in more people to invest and are most likely and MLM scams and when the purpose is served will vanish and leave you high and dry. Plus, the money thus earned can have legal and tax ramifications as well.
More focused on members: If you come across a scheme or company that seems too focused on you getting new members rather than how to sell their products; stay clear. Any genuine company however hard-selling it may be will focus to train you on how to sell products first and make new contacts in the process. The reason such fraud companies insist more on members is because its basis of income is the money they take as registration or membership fees from new members. The person at the top will make you and some others member and you pay him (or company) the fees. Then to get your money, you will have to make new members and they pay the company their fees, and you get a share of that and the chain keeps going thus forming a Pyramid sort of structure where the one who starts the scheme sits at the top and gets lion's share of money from all the members below him. Such scheme is sustained only till new members are made regularly, or else it just collapses and before you know it the ones at the bottom loose huge sums of money.
Mad rush or too persuasive tactics: If you see lot of people going in and blindly putting money even though you cannot get any legitimate info on the nature of business or the type of company it is, stay away. Word of mouth may have gotten the crowd going but do not take the plunge. Also if there is too much pressure to buy a big chunk of products right now to avail some super offer or get a quick start. It could well be another MLM scam in the offing. Legitimate businesses do offer discounts to customers but they are valid for some reasonable amount of time, for you to think over it and then make an informed decision.
Vague company profile or business details: If the company offering the scheme gives vague or unsatisfactory response to your queries regarding the nature of business or how will the company sustain such rate of returns in the future, chances are it is a Ponzi scheme. Today it is even easier to look up such companies. Just Google the name of the Company and you will come across some details and will most likely know if there is something fishy. Do not just rely on ISO certification or fancy seminars or official company websites; there are ways to get that to look legitimate. Some companies like Speak Asia had official websites and all sorts of things in place, but we all know what became of it. There was one other scheme a few years back, that had the idea of planting Teakwood Trees, with the money you invest and once the tree is big and strong, the proceeds from sale of its wood will serve as returns for your investment. Sounds strange, well it was but a lot of people including the ones I know, lost money in such a scheme. These people are good at selling the idea, but always keep your logic intact.

Registration charges without good reasoning: If the company wants you to pay registration charges for carrying out their work like processing data, collecting online survey data in a work from home scheme; it is most likely some sort of work from home scam to get your money and get away. You may even get to see pictures of people with a pay cheque showing the payout made by the company and testimonials. Genuine work from home jobs will not ask money from you to do their work, instead will pay you regularly. Again, Google is to the rescue, just search the name and you will most likely know the facts. In some cases you do need to pay the company some fees for getting a start up kit or some products for you to sell, if you are working on commission basis. But even in this case make sure what you are paying for is not just some random vague kit or the products are not too heavily priced.

Trust your Gut: Like all things, your instinct and gut feel will also give you a good idea. If you just feel something wrong with the scheme even though practically and logically the offer looks fine, go with your gut. Avoid such a scheme or work from home. It's always better to be safe than sorry.

These are some obvious tell-tell signs to safeguard against the fraudulent schemes. Be safe and as they say in our country 'laalach buri balaa hai', remember it. Always go for tried and tested investment options and if a new scheme shows up check for the above signs. Invest safe, invest regularly, invest healthy but invest without greed.