Switching a career is a big decision, however there are times when switching a career is the best thing you can ever do. Here are 8 signs that tell its time to switch.
Career, this six letter word is what at times defines our existence and to an extent moulds our lifestyle, personality and even thinking. A good career which is long term, rewarding as well as takes care of all your financial worries is what we all wish to have. Add to that, 'if you love what you do' then it is the ultimate icing on the cake. But let us face it; very few of us have the perfect careers. In fact most of us don't even know what exactly we mean by Career.
For a lot of us it is just the job we do. The subsequent appraisals, promotions etc are all part of your Career Growth. Well, it is not just that. Career eventually becomes a part of your identity, if not your whole identity. And it is this very reason that at times one is sceptical to change careers. I mean, why change your Career? Is what a lot of us would ask. Because there is a HUGE difference between a mere Job Change and a Career Change. A career change could mean you are starting from scratch, learning the ropes again. However at times changing careers becomes absolutely vital for your own betterment, as a person and it will be then you realize that merely corporate growth or financial appraisals are not solely the factors deciding your life anymore. However changing careers is a big decision especially if you have been in your current 'career' for a long time. The finances may not be the same immediately and everything will be new and it could be a learning curve too.

There are certain signs, that if you notice; it is time to switch careers. Here are they:
1. Salary does not matter anymore to make you feel happy:
There was a time when getting the paycheque at the right time was the ultimate high. Appraisals were 'event of the year' and you always tried to please everyone to get a good review. But off late all that just doesn't matter. You just work, take your pay and go home. There is no aim. You are just promoted, more money in your bank but still the 'Feel Good' factor of the old days is missing somewhere and you no more worry about how much money or how much more money you make; then it is time to introspect.
2. You think beyond your job and more about your own self:
If you have reached a stage where, mere promotions, a pat on the back by your boss or a next big contract that you helped the company get don't change anything for you, then probably you have reached a saturation point in your career. It could be temporary and may phase out, but if it does not; then well you are no longer going to enjoy your career. If you have started to worry more about what matters more to your family and kids and not so much to your boss, then yes you may be sub-consciously contemplating a job or even a career change.
3. You feel suffocated and ever tired in what you are currently doing:
You used to be bustling with energy and used to come up with great ideas or were self-motivated to help your company; but all that seems to be a thing of the past. In fact you feel every day doing the same thing you have been doing, is suffocating you. You are perennially tired and feel exhausted even after not doing any hard work, it could be a health issue, but it could even be that your job or current career is eating you up. At times a job change can fix this. But if you feel that you are fed up of the whole industry and the kind of work your current career expects, then yes, definitely a career change is what is you should consider.
4. There is not much for you to grow in terms of personal development or where you can contribute anything new:
You have reached your saturation. There is nothing new to do, or at least you feel that and you may look for a Job Change. However even if the job change is not going to fulfil the void you feel within you, then it is definitely a case asking for career change.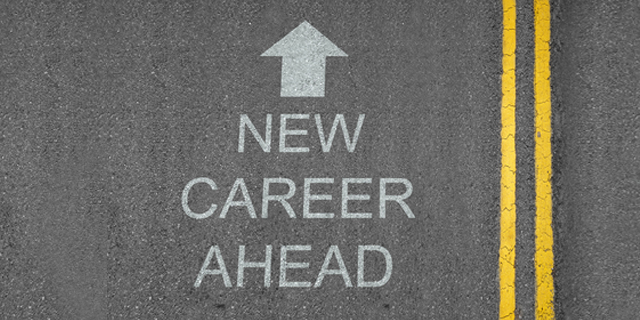 5. Your current career just does not have any future, financially or otherwise:
You are in an industry or career that does not seem to have a long term future whether financially or even at a personal level, then switching careers now is better than repenting and suffocating later. There are many fields that had a lot of promise just 5-10 years back, but they seem to be staring at the end of a tunnel without any light. This could be a case with your industry too. Consider a career change in that case.
6. You constantly feel you can do better, way better than this:
If you think what you are currently doing can be greatly improved upon if you did something else, then maybe it can be a case of a mere job change. However if you feel whatever processes, fields and faculty you belong to currently is the reason why you cannot do better and are restricted; that my friend is when you can consider a career change.
7. You are ready to take a cut in your finances for a better mental state and better long term gains:
If you feel you are at a stage in your career where you are ready to take a pay cut and take a newer approach for better long term goals and more importantly ready to learn new things and start the growth curve from scratch; then career change may work for you.
8. You clearly see and know exactly what you will do next:
This is the most important part of career change. It is one thing to think about a career change and another to actually know what to do next that will bring financial stability and also be sustainable in the long run for you at a personal and professional level. If you merely see career change as an option to get out of what you are currently doing then you will fail at it. Instead if you are very clear in your head about your next move that will not only be enjoyable to you, but also financially sustainable in the long run; only then should you give career change a thought. It is crucial to be clear as to what to do next.
If you have noticed most of the signs above including the last one; well my friend, it is time to switch careers. Things may not be great at start, but then if they were already great, you wouldn't have thought or switching your career in the first place. Think over it!